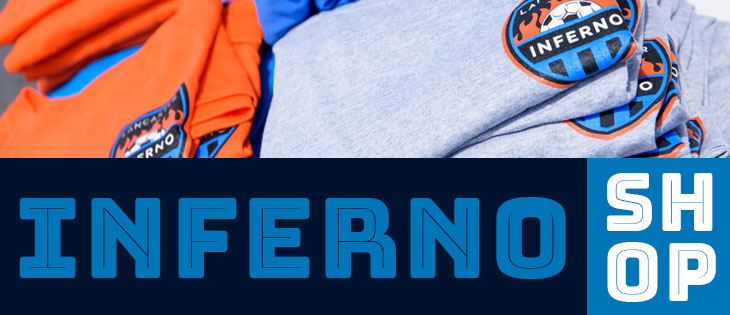 Cheer on your favorite local soccer team with Inferno fan gear. To order merchandise, email info@lancasterinferno.com. You may order Inferno Fan Gear for pick-up at our Manheim (PA) Location, or have it mailed to you.
Inferno Team Gymsack (Black)
$5/ea
Inferno Youth Tees (Orange & Teal)
$12/ea or 2 for $20 (Youth Sizes S, M, L) – 50% Cotton/50% Polyester
Inferno Performance Tees (Royal Blue)
$15 (Men's S, M, L, XL) (Women's S, M, L, XL)
"Team Tony" Inferno Performance Tees (Charcoal Gray)
$20 (Adult Unisex S, M, L, XL)
Proceeds from the "Team Tony" Performance Tees are donated to the Antonio Forte Transplant Fund Trust
Tony Forte is a local 12 year old boy who was born with Hirschsprung's disease. He underwent a risky multi-organ transplant in August 2016. Our team was fortunate to have met Tony earlier that year and he instantly became a favorite for our players!
Tony's optimism and resilience has been a huge inspiration for our team, and Tony continues to inspire everyone he meets. He and his family currently reside in Florida near the transplant center for ongoing treatment. The costs of his medical expenses, and the family's expenses during Tony's stay in Florida have been very costly. These "It Takes Guts to be on Team Tony" Tees were created to help support Tony and the proceeds go towards his transplant medical expenses.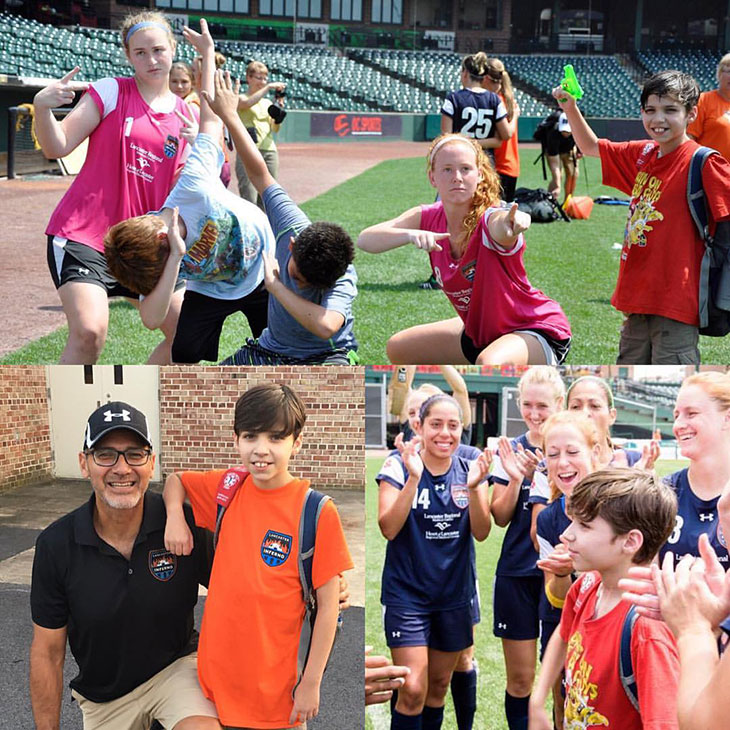 Visit the website for Antonio Forte Transplant Fund Trust for more information.